Dr. Nicole Gurbal – Owner
Dr. Gurbal received her Doctor of Optometry degree from The New England College of Optometry and her Bachelor of Science from Florida State University. She completed a post- graduate residency in Pediatrics and Vision Therapy at Southern College of Optometry. During this residency she gained experience working with children, diagnosing and managing common eye disorders found in the pediatric population, and successfully implementing vision therapy programs for both adults and children.
From a very young age, Dr. Gurbal had always had an interest in the field of optometry. As a young child, she suffered from many reading problems, and it wasn't until she enrolled in a vision therapy program that she began to realize what her passion in life was. The benefits or vision therapy did wonders for her, and now she is fully committed to providing the service to help strengthen children's vision as it relates to academics and athletics.
Dr. Gurbal is an active member of the College of Optometrists in Vision Development (COVD), American Optometric Academy (AOA), the Georgia Optometric Association (GOA), and the Optometric Extension Program Foundation (OEP). She is the currently the InfantSEE Chairperson for the state of Georgia. As chairperson, she attended the first InfantSEE Summit meeting in Dallas in 2007. She continues to educate the public about the InfantSEE program by incorporating information about the program in health care clinics throughout Fulton County. It is her goal to expand this knowledge throughout the state.
In 2008, Dr. Gurbal was honored with the Georgia Young Optometrist of the Year Award. As a developmental optometrist, she continues to expand her knowledge by attending optometric conventions, participating in research, and attending continuing education courses.
Dr. Gurbal currently resides in Marietta, Ga, and likes to spend her spare time outdoors with her 2 year old son Asher, 2 month old daughter Mabel, and husband Chris.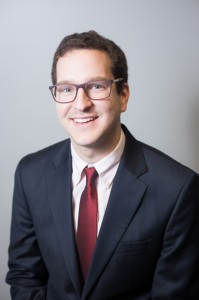 Andrew Gurbal – Office Manager
Andy was born and raised in Roswell, Ga. After graduating from Roswell High School, he moved on to Georgia College and State University. There he became a Founding Father of the Delta Sigma Phi Fraternity at Georgia College and State.
It was during his time as the Academic Chair, Philanthropy Chair, and later the Vice President that he grew to love the administrative aspect of organizations. He was a dual major and graduated Cum Laude with a Bachelor of Arts in both History and Geography. He has now been with the Vision Performance Center for 5 years, and is responsible for the company's finances, website presence, patient scheduling, inventory maintenance, and all insurance related inquiries.
In his spare time, Andy can be found writing sports stories on his online blog, woodworking, or brewing homemade craft beer, a hobby he's been invested in for 5 years now.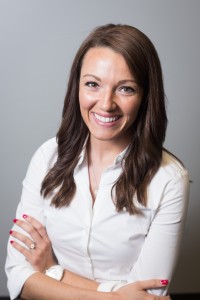 Adriana Bush – Head Vision Therapist
Adriana was born in Garden City Kansas, and raised in Lakeville, Minnesota. After graduating high school Adriana attended Iowa Lakes Junior College to continue her softball career. After receiving her Associates in Arts Degree she transferred to St. Cloud State University in St. Cloud, Minnesota. In 2012 Adriana graduated with her Bachelors Degree in Psychology with a Minor in Early Childhood Development.
It was in Adriana's high school years when she was introduced to the world of vision therapy. Adriana was diagnosed with convergence insufficiency and binocular vision disorder her junior year.  She attended vision therapy sessions at McDonald Eye Care Associates in her home town, where she later started her vision therapy career. She noticed immense benefits in both her academics and athletics. After completing the therapy program, Adriana knew her career needed to be based on patient care while sharing her story and successes.
Adriana has been working as a vision therapist since 2012 in Minnesota while completing courses through the Optometric Extension Program (OEP). She has studied: Learning Related Visual Problems, and Visual Dysfunctions with additional office training of Strabismus and Amblyopia. Adriana has worked with patients of multiple age groups and with diagnoses of: A.D.D. A.D.H.D, Autism Spectrum, Dyslexia, and Post Concussion.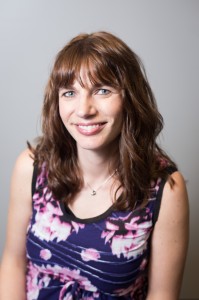 Sarah Wilson – Vision Therapist
Sarah was born and raised in the Cleveland, Ohio area. After graduating from Magnificat High School in Rocky River, Ohio, Sarah went on to major in education at The University of Toledo. It was there that Sarah developed her leadership skills, serving as the President of Kappa Delta Pi and the university chapter of the Ohio Collegiate Music Educator's Association. After graduating cum laude, Sarah began teaching instrumental music in Ohio public school systems and also working as a tutor for LearningRx. Upon relocating to Colorado, Sarah continued to serve as a music teacher in addition to working with the Colorado Chamber Orchestra to provide instrumental music in schools that had previously eliminated music. She has worked with students of all ages, from preschool through high school.
Sarah was introduced to the world of vision therapy after her son was diagnosed with Convergence Insufficiency. During and after his vision therapy program, Sarah noticed improvements both at school and at home. Even better, her son's teachers noticed the difference that the vision therapy was making. Through working with her son on his vision homework and learning more about vision therapy through her son's therapist, Sarah decided to make the leap out of the classroom and into the therapy room. Sarah is dedicated to providing her patients with enthusiastic and encouraging care.
Sarah currently resides in East Cobb with her husband, three boys, a fluffy sweet dog and a very silly bird. In her spare time, Sarah enjoys competing in triathlons, hiking, yoga, fitness and making music with her children.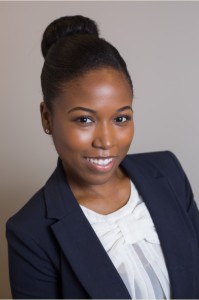 Jazmine Barnes – Vision Therapist
Jazmine was born in Dover, Delaware. Due to her father's military background, she was able to live in numerous places, but  spent the majority of her adolescence in Marietta, Georgia. Even though she wasn't born in the great peach state, she considers herself a native after residing here for a decade. After graduating from Wheeler High School, Jazmine attended Kennesaw State University and graduated with a Bachelors of Science in Psychology.
During her college years, Jazmine devoted much of her time to working with children at non-profit organizations. She has worked with children and teens from all walks of life and each of them has made an impact on her. Upon graduation, she decided to take her skills gained from years of working with children and apply it to Vision Therapy. Jazmine is passionate about helping her patients and is willing to do whatever it takes to help them succeed.
In her spare time, you can catch Jazmine hiking up a steep mountain, rollerskating, or reading and writing poetry.